Wow. It's been a while since I posted an update. Since last time, I ordered PCBs from OSHPark. I found an excellent Arduino Uno template for Eagle that I used to make my shield.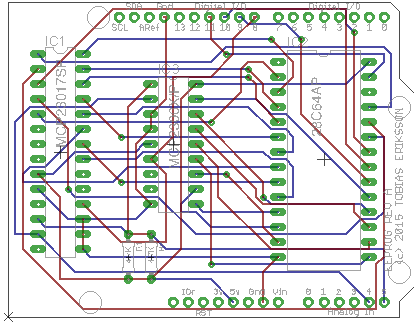 I designed the board using my schematics in Eagle. It's the first time I've made a board in Eagle; I used auto-routing and hoped for the best.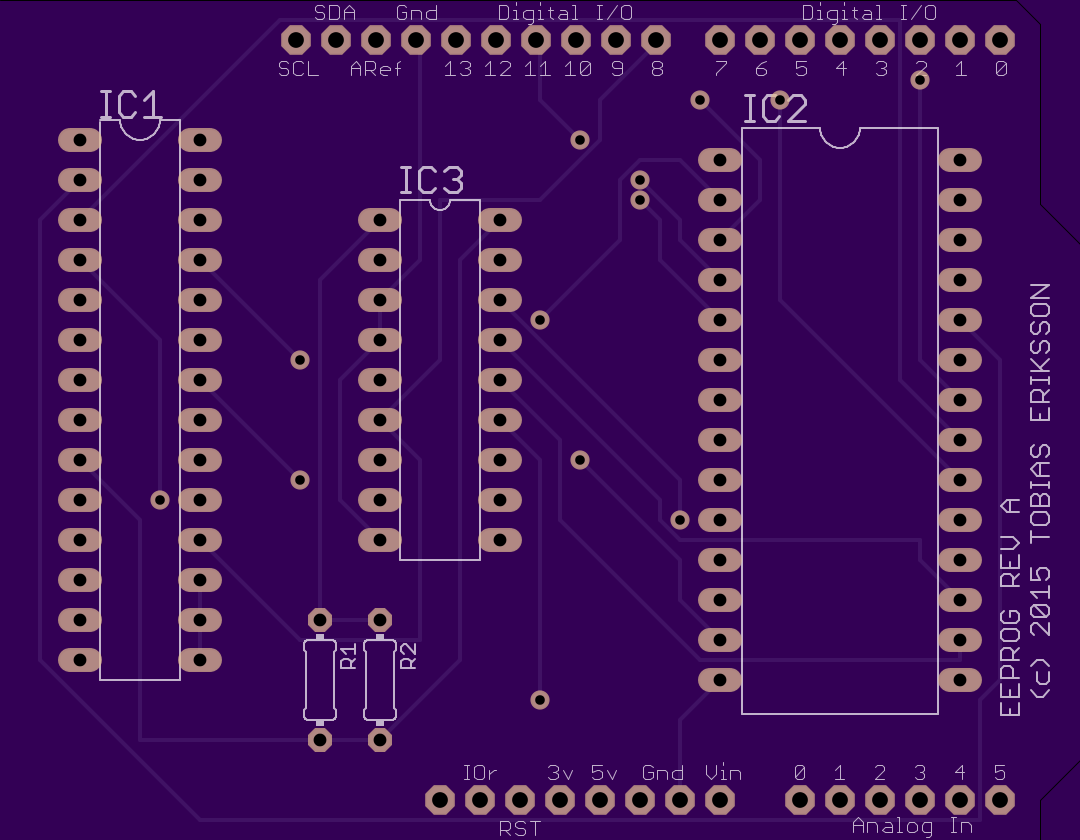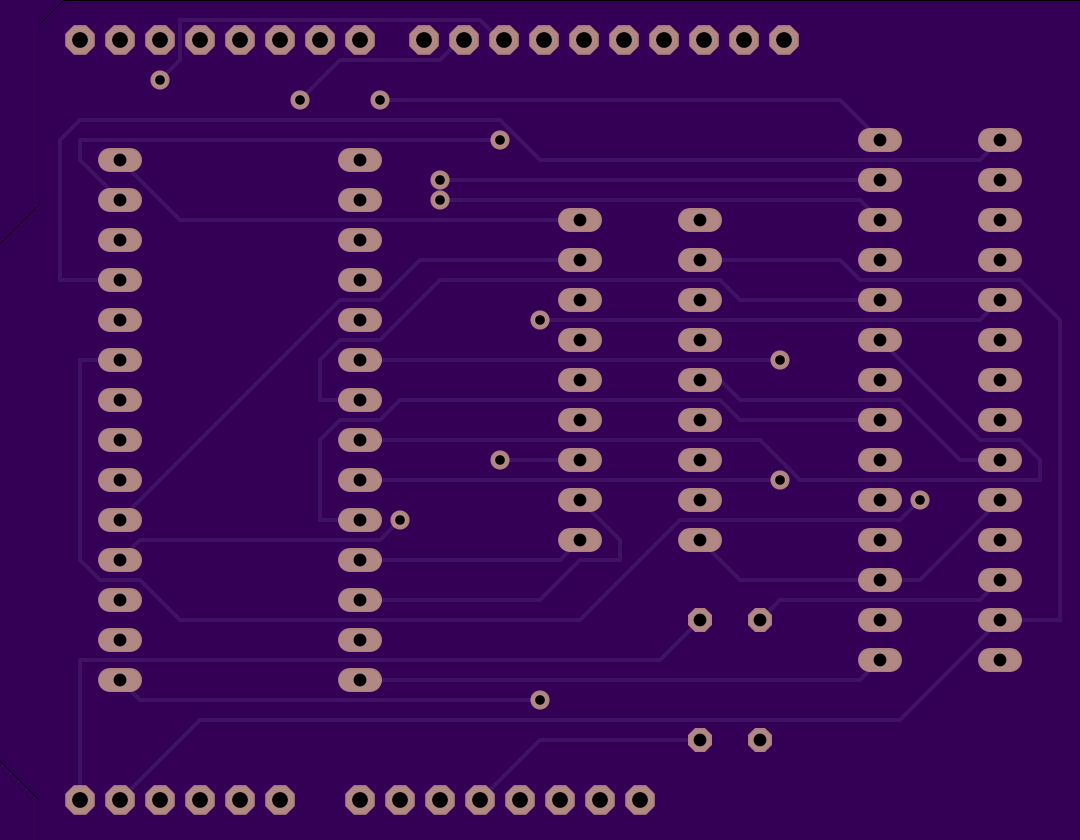 To my eyes, the boards looked excellent when uploaded to OSHPark. Two weeks later, I got the boards in the mail!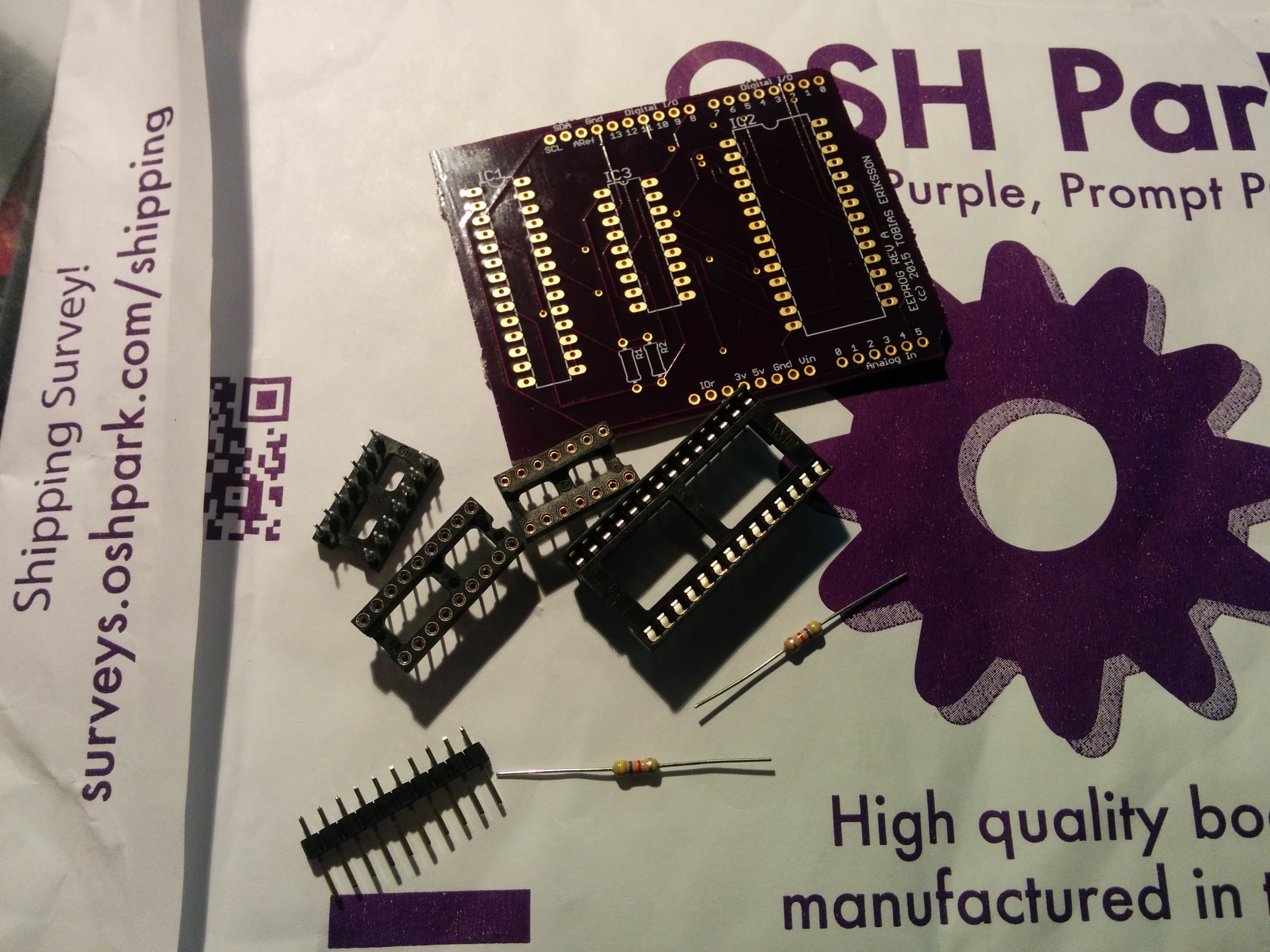 Here's one of the boards with some of the components. In the next project log, I hopefully have a finished version with mounted components to show.